Payment methods
Payments are performed via the secure servers of Mollie B.V. (www.mollie.com)

Via Mollie you can pay with the following payment methods:
iDeal (All large Dutch Banks)
Credit card: Mastercard, Visa & American Express
PayPal
Bancontact
SOFORT banking
KBC/CBC Payment button
Belfius Direct Net
On your bank statement you will find "Stichting Mollie Payments" as beneficiary. In the statement you can find the corresponding order number and the final beneficiary "Ovilli B.V.".
Tip: You can find your payment back in your bank transaction overview by searching for "Ovilli".
Please verify that the correct URL preceded by https:// is active and the security certificate is correct!
Cash on Delivery via PostNL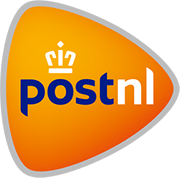 Cash on Delivery is only available for deliveries within in the Netherlands. Costs are €20 per transaction. Your parcel is presented at your door by a PostNL employee and upon receipt you can pay your order plus €20 handling fees.