---
OviStand, the feather light foldable stands for your relief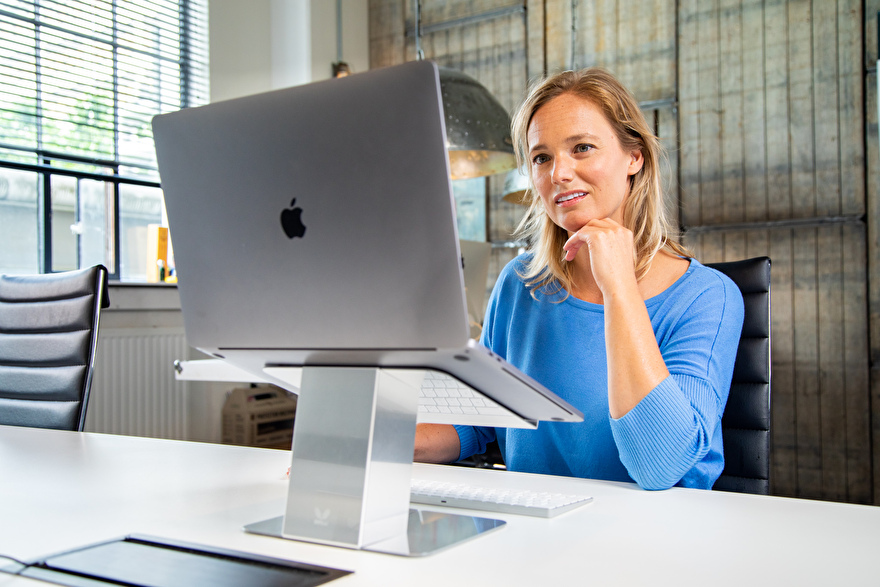 Thousands of satisfied customers work more pleasurable every day thanks to their OviStand
The lightest and thinnest foldable stands in the world
Your ergonomic workplace wherever you are
Takes almost no space when folded, only 2 mm thin
Made from super strong composite material, quarantee for long lasting usage
---
Why does OviStand makes the difference?
The OviStand has been designed to accommodate our mobile society where ergonomics is quite often ignored. On the move or in flex offices OviStand offers an ultra portable ergonomic solution with the lightest and thinnest foldable laptop stand in the world.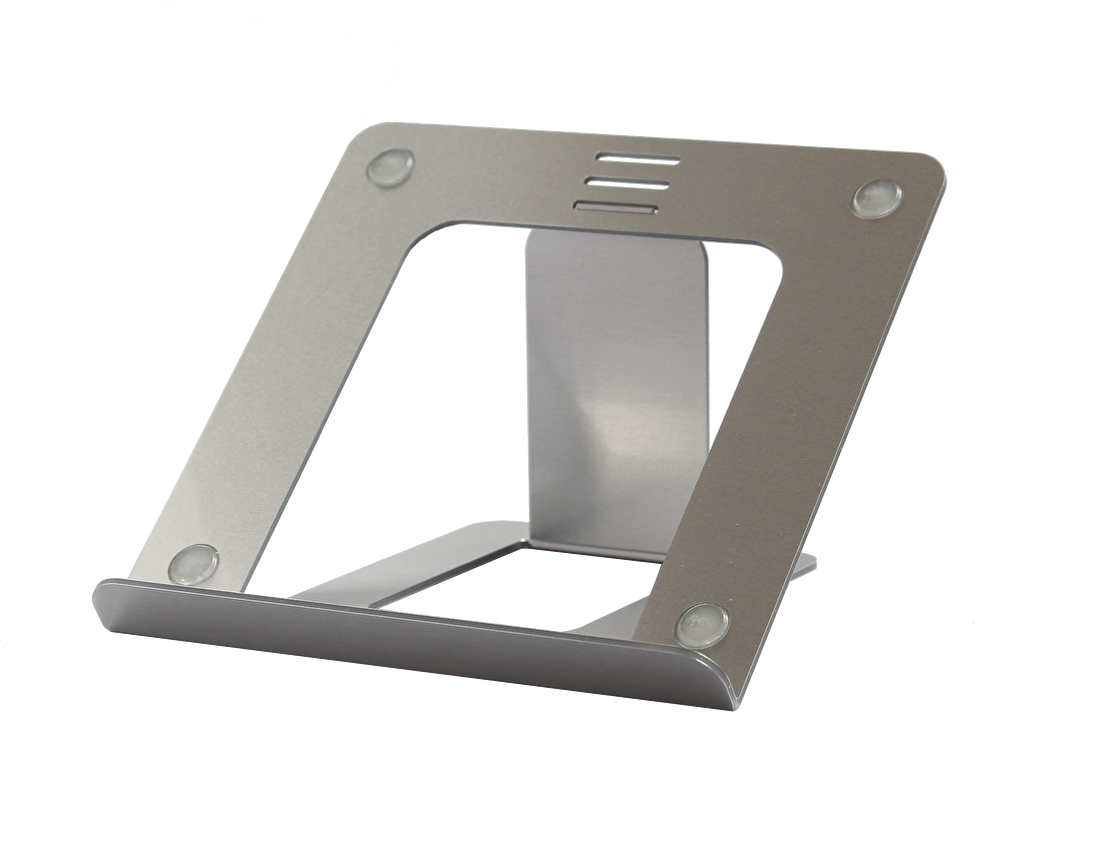 OviStand sets up in a wink
OviStand is only 2mm thick when folded
Store it under your laptop
The OviStand laptop riser is easily stored under your laptop when folded. With only 2 mm thickness it fits in any bag or sleeve.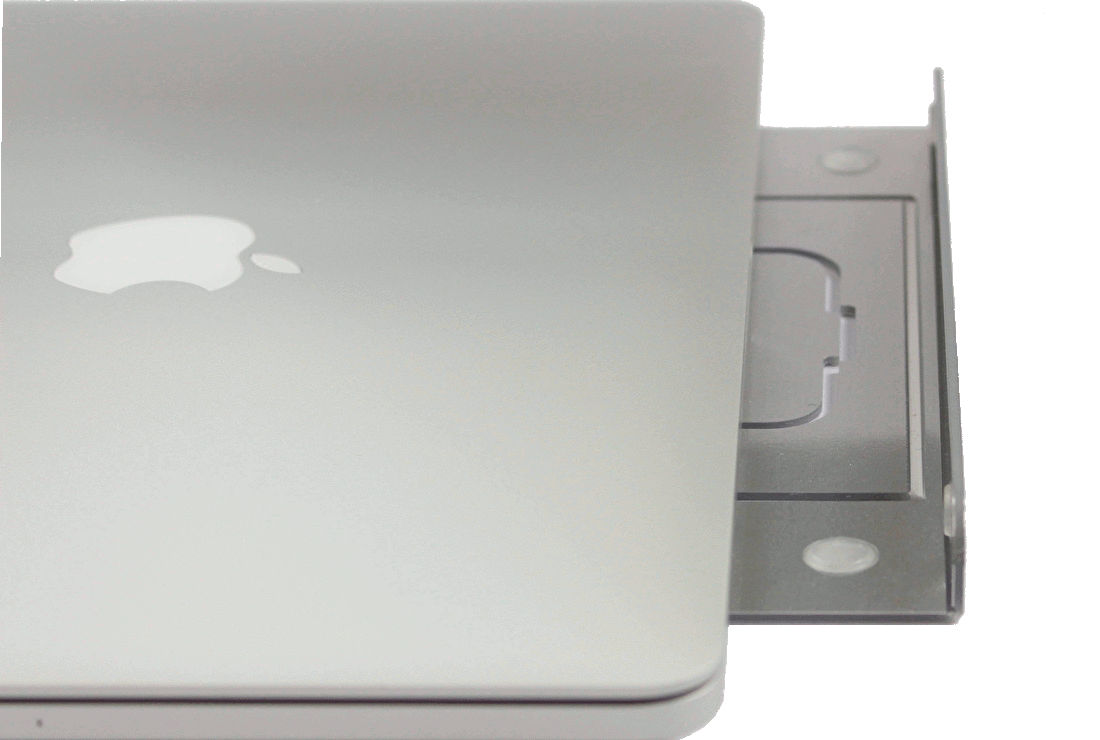 A combination of craftsmanship, technology and style
We found a unique super strong material that is also applied in high-end German cars. This material is ultralight with a top layer of brushed aircraft grade aluminium. The MacBook stand (Large) weighs only 4.1 oz (117 grams). It sets up in a wink, latching it in one of the 3 slots.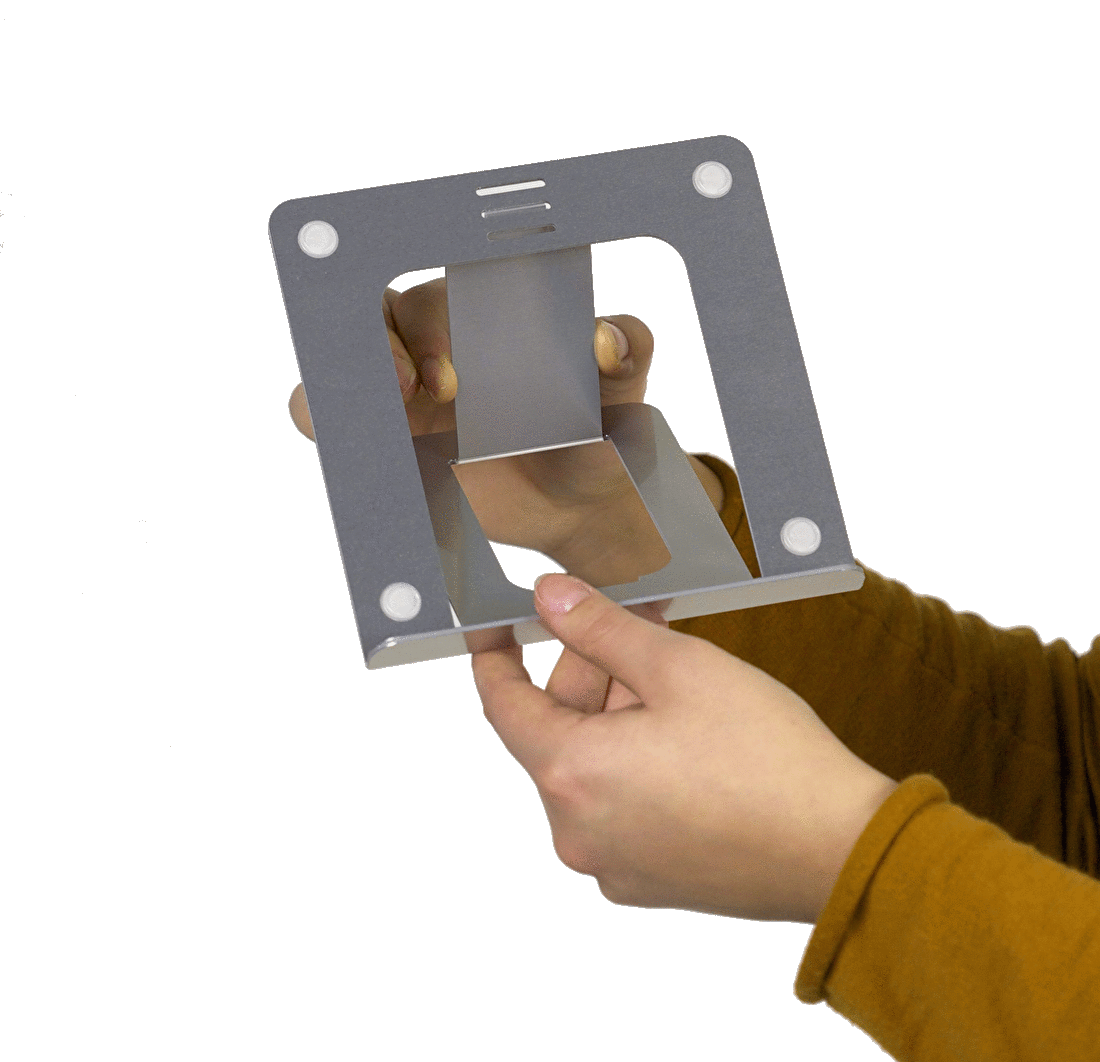 The hinges of the OviStand are designed in such a way that it stays locked when unfolded so it can be safely lifted together with your MacBook laptop.
Protecting your laptop
Four soft silicone bumpers at the supporting frame and two more at the rim ensure that your laptop is carefully supported and kept in place. Two more bumpers at the base prevent slipping on the table.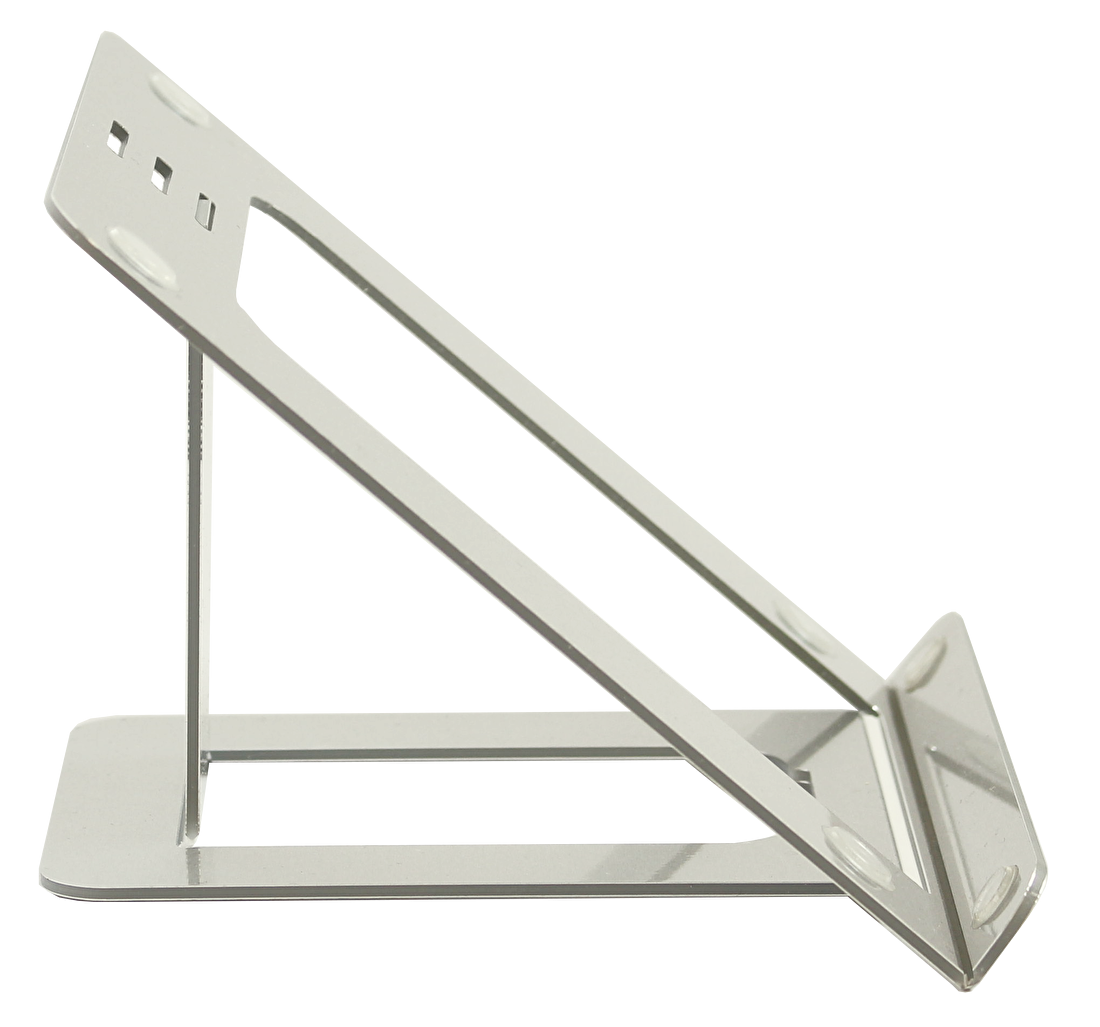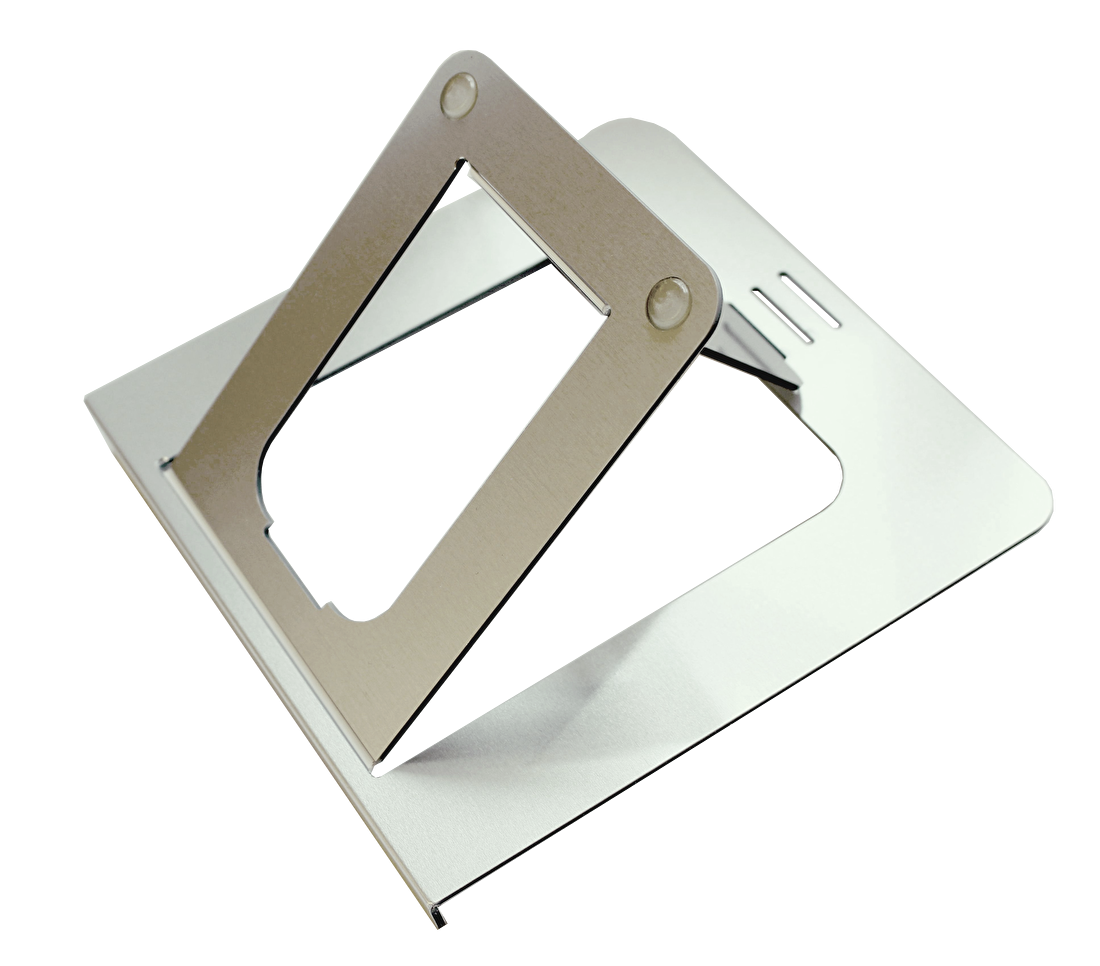 All OviStands come in a microfiber bag to protect both your MacBook or laptop. You can clean your screen with this bag as well!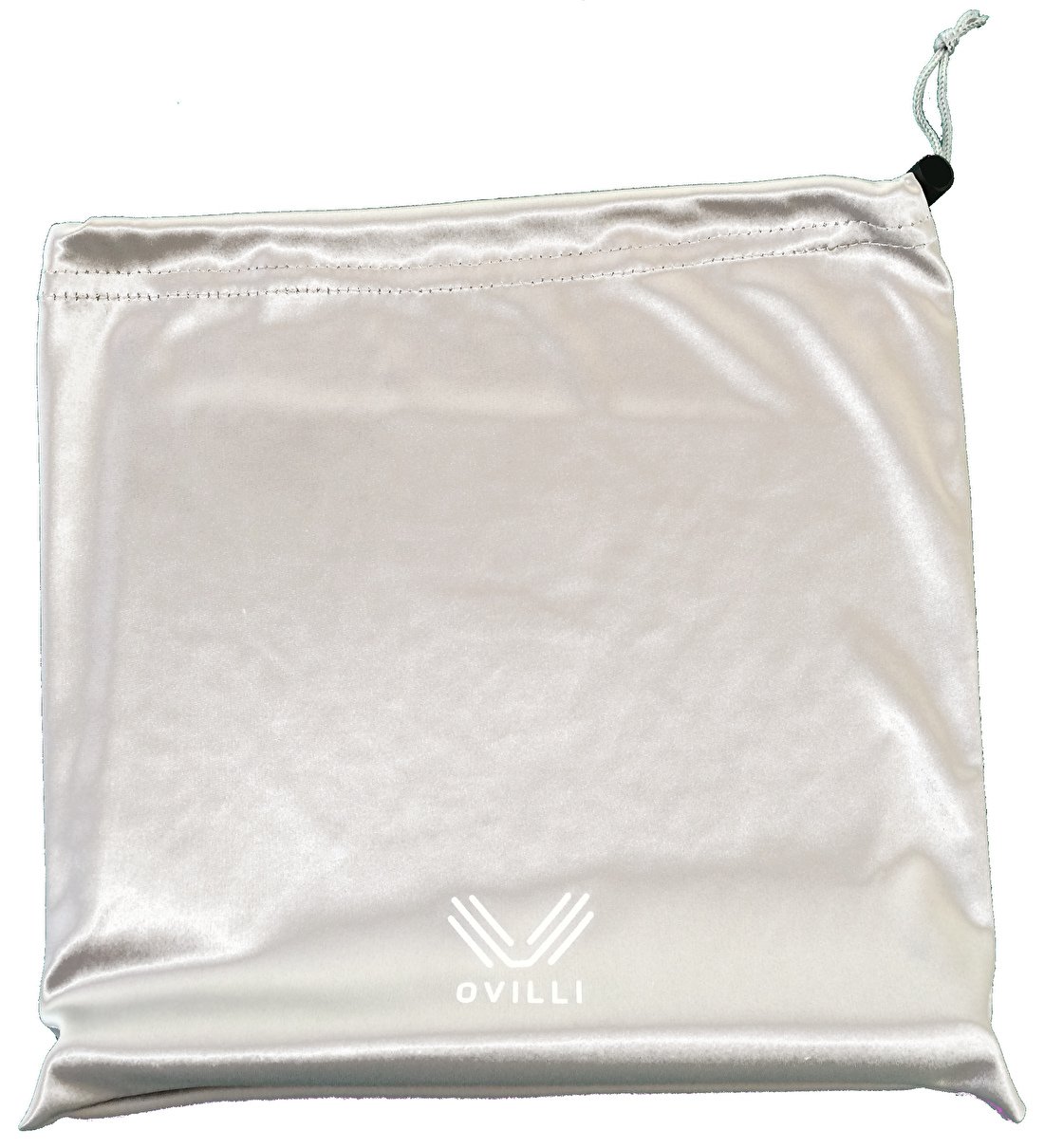 Adjustable in three Positions
The three slots allow you to set your MacBook or notebook in three angles to accommodate your personal preference.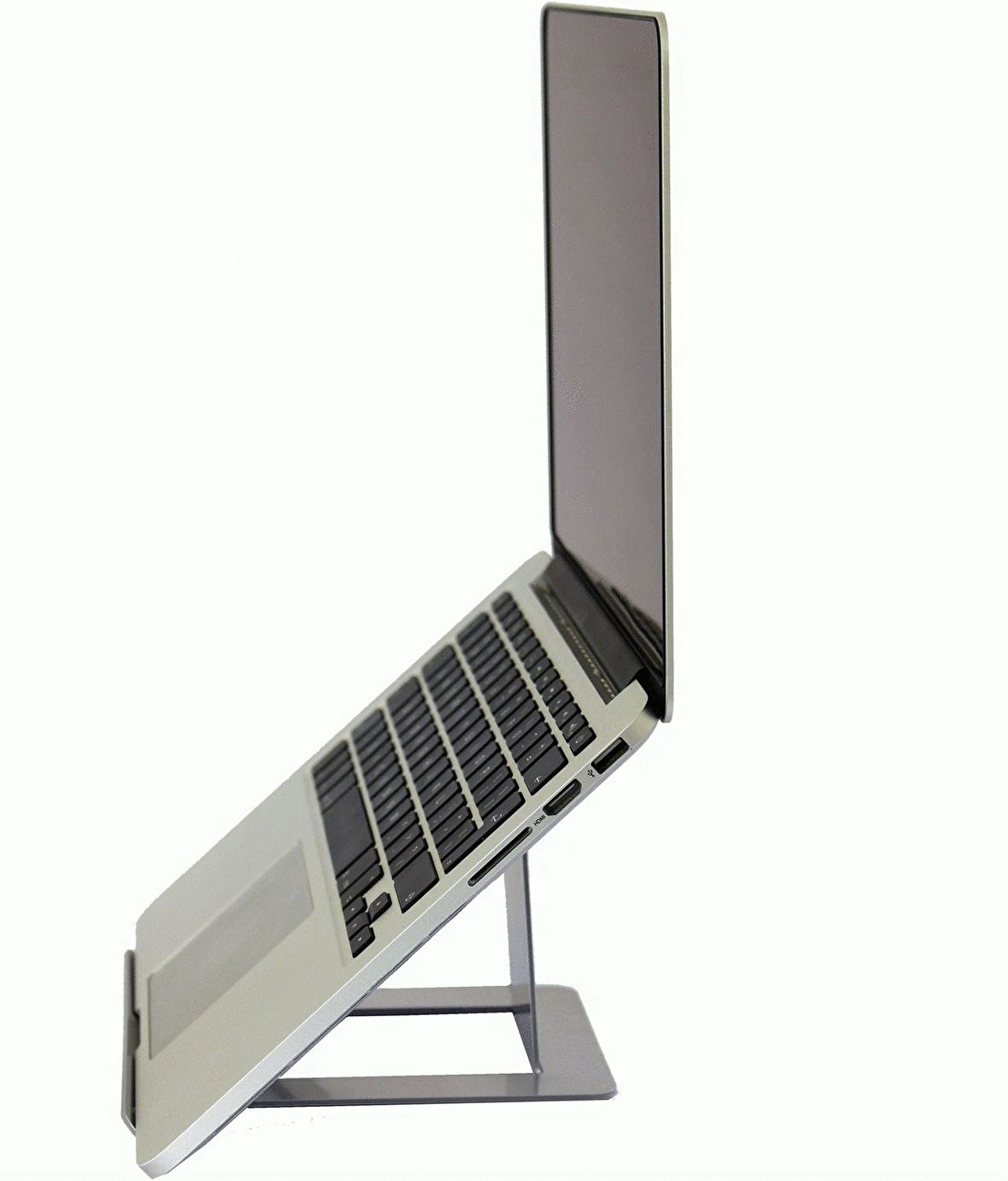 Super strong
The OviStand is strong enough to easily hold 100 times its own weight. We tested it with a 21 pounds (9.5 kg) slab stone with no damage or bending! That makes it strong enough to hold any laptop.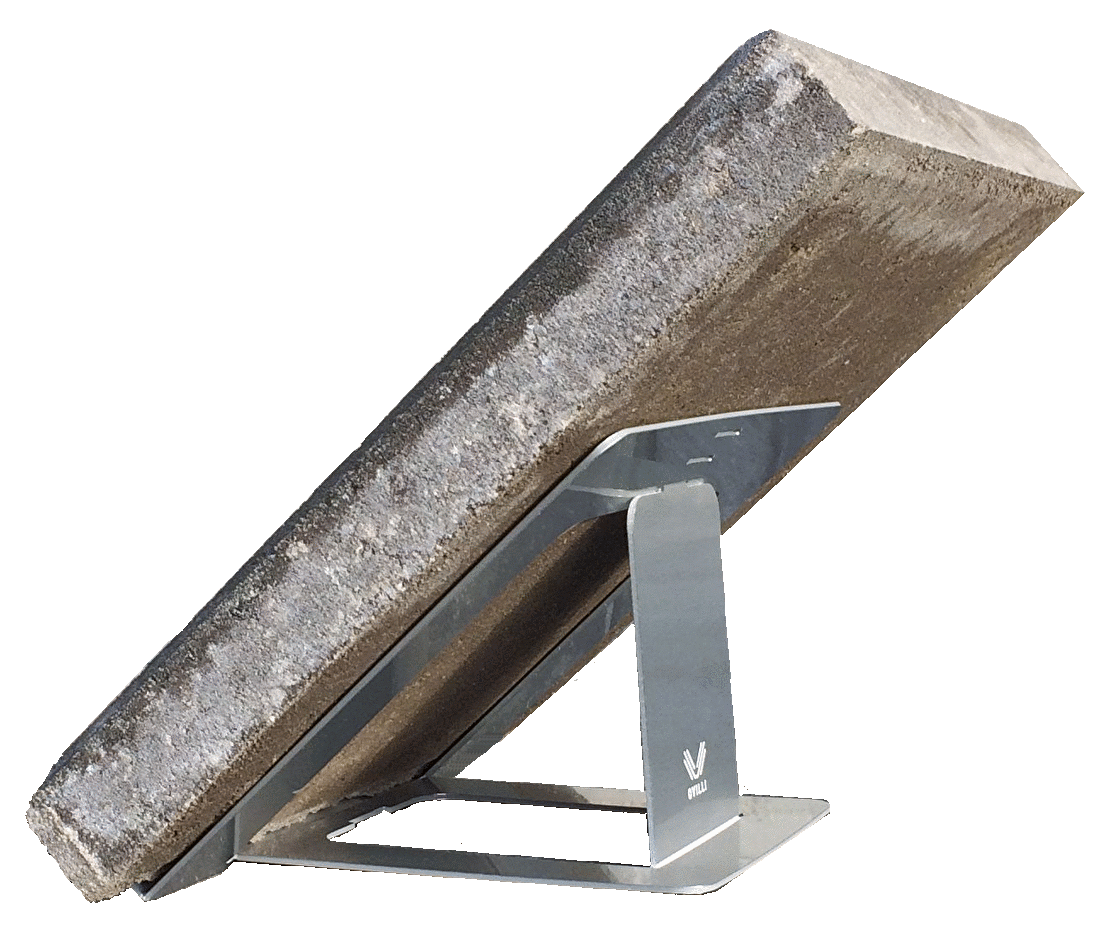 Perfect Cooling
Thanks to the open structure air can circulate around your laptop, so it gets perfectly cooled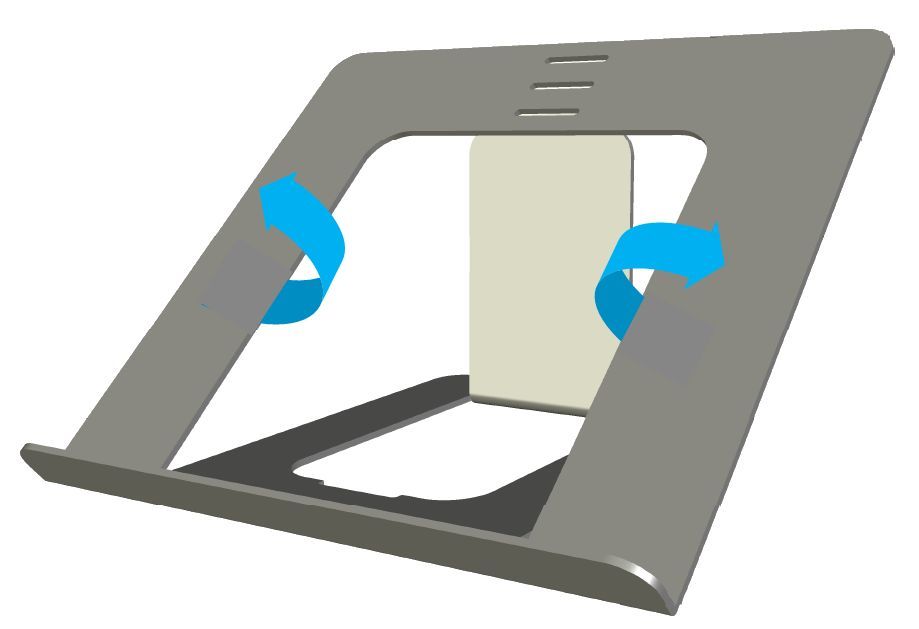 Make your selection
The OviStand has been developed for Apple MacBook laptops but also works great for all other laptops up to 15.6". As long as your laptop has a straight edge and stays within the specified limits you can choose a OviStand Large.

Otherwise choose the XLarge which fits all laptops up to 0.8" / 20mm thick no matter how the front is designed.